Build your Email list With our superiorsolos solo ads service, or jump start and get the superiorsolos DFY listing building option.
Did you know there are 3x more email accounts than Facebook & Twitter accounts combined? Or that you are 6x more likely to get a click-through from email than on Twitter?
As a marketer, you've probably seen the reports that show email has the highest ROI of any marketing channel available and you're probably keen to start using it to drive sales and revenue for your business.
If you do, odds are you're using an email marketing system to send newsletters and other messages out to generate clicks and views for your site, offer .. extra … Did you know that you're probably paying for a ton of helpful email marketing features that could boost your business?Here are a few email marketing features you want to start using (if you haven't already).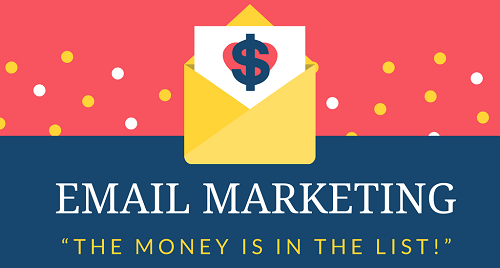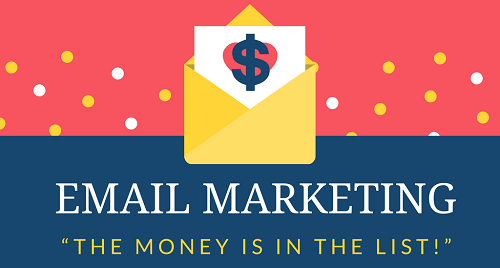 Segments and Tag
Segmenting your Email list is an important tool that can be used for email marketing. Even if you've niched down your business, there will still be people who are more interested in certain topics. this is how we generate traffic for our targeted solo ads for our clients.
Create different segments for your Email lists by offering 2-3 different email freebies that encourage people to sign up. You can also segment your list by creating tags that group some subscribers together. An example of this could include setting up a welcome email that can automatically be sent to anyone who subscribes.
A valuable incentive + simple subscribe opportunities = large email list
While it is a little bit of a simplification, it's also just logic. Regardless of how many subscribe opportunities you present to a visitor, it's unlikely they'll act without a valuable incentive. And no matter how good your incentive is, you still need to make it simple for people to subscribe if you want to get them to join your list.
Provide them with a link or instructions to get their freebie in this email ( here we call them solo ads clicks) . Then, ask they a few questions about their current needs and interests. Prompt subscribers to click on a link/phrase that describes theirs needs best then tag them into a category based on which one they click. I often ask my subscribers if they're at a beginner, intermediate, or advanced stage when it comes to managing their money.
Having segments lets you know who to send certain newsletters and information to so each subscriber will feel more like they're getting value out of your emails.
Automations and Sequences
One of the best email marketing features you may be missing out on is automation. Realize that you can send your email list several automated messages and sequences to help gain their trust quicker and be able to market to them.
I like to send a series of emails whenever someone first signs up so I can give them a lot of good info and resources upfront. we recommend few warm up emails, few Educational emails and then the selling emails . Another way to use automation or sequences is to announce new products or services. That way, you're not stuck doing all your email marketing work in real-time.
Landing Pages
Don't just create sign-up forms to attract new subscribers. Also, consider using and landing page templates your email service provider offers. If you're promoting a webinar or unique product, you can create a landing page to better attract new sign-ups.
Basic landing page features should be included in your features so why not use this to your advantage?
Integrations
Your email service provider likely integrates with other programs and services. integrate your email list with your shopping cart provider, to rescue abandoned carts, to send special offers to repeat customers and so much more …
Summary
Effective email marketing can be one of the most powerful tools in your business. Make sure you're using all the email marketing features available to you especially if you're paying for them. Sometimes it's worth it to go through tutorials and engage in any training or resources your emails service provider offers when you sign up. That way, you can ensure you're getting the most bang for your buck.