[siteorigin_widget class="SiteOrigin_Widget_Headline_Widget"][/siteorigin_widget]

FRESH LISTS
We continually build our network to attract new subscribers so that our lists stay fresh and produce good results for our solo ads buyers.
We Add 1000s of new subscribers daily , From our network of google ads, Facebook ads, email campaigns and our blogs… Our lists includes Buyers and made out of 90% openers bcz we delete none openers every 2 months!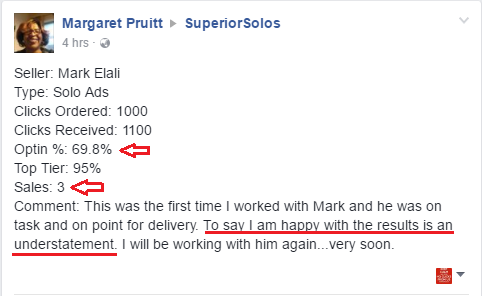 COST EFFECTIVE ADVERTISING
Google Adwords' suggested bid price for targeted work from home ad keywords like best home based businesses to start, low cost home based franchises and work at home franchise opportunities can range from $5.27 to $12.22 per click, keywords like weight loss pills, weight loss solutions and weight loss programs can range from $1.51 to $6.16 per click.


Our solo ads sell at less than $.60 per click, giving you great value for targeted advertising.


EASY ADVERTISING



Using our solo ads, you don't have to spend time learning how to use Google Adwords and Facebook Ads in order to get the right traffic to your offer page like a pro.
You only have to provide us your link to your opt in offer page & Swipe if you have it .
And then we will schedule and send out an email to our targeted subscribers in order to generate clicks to your opt in offer page.

[siteorigin_widget class="SiteOrigin_Widget_Cta_Widget"][/siteorigin_widget]